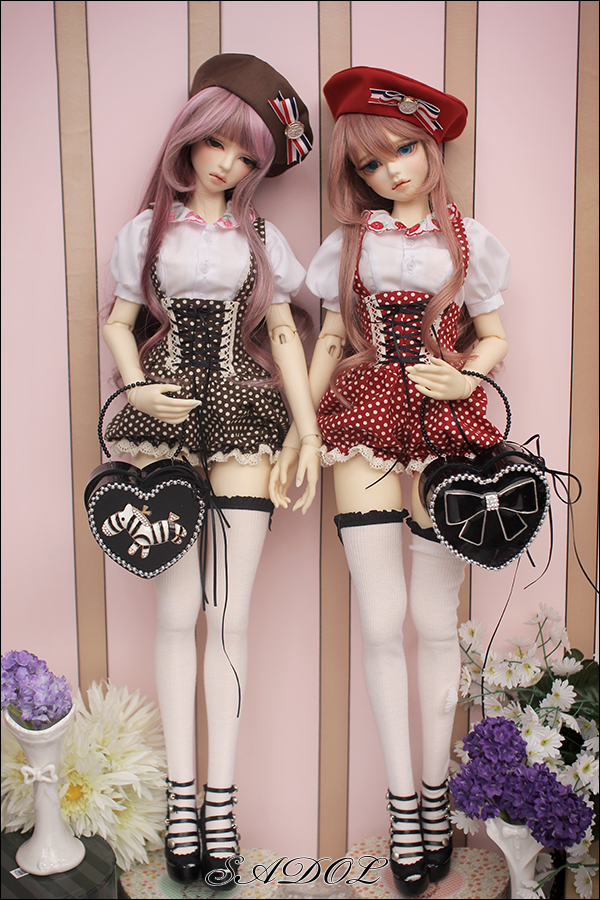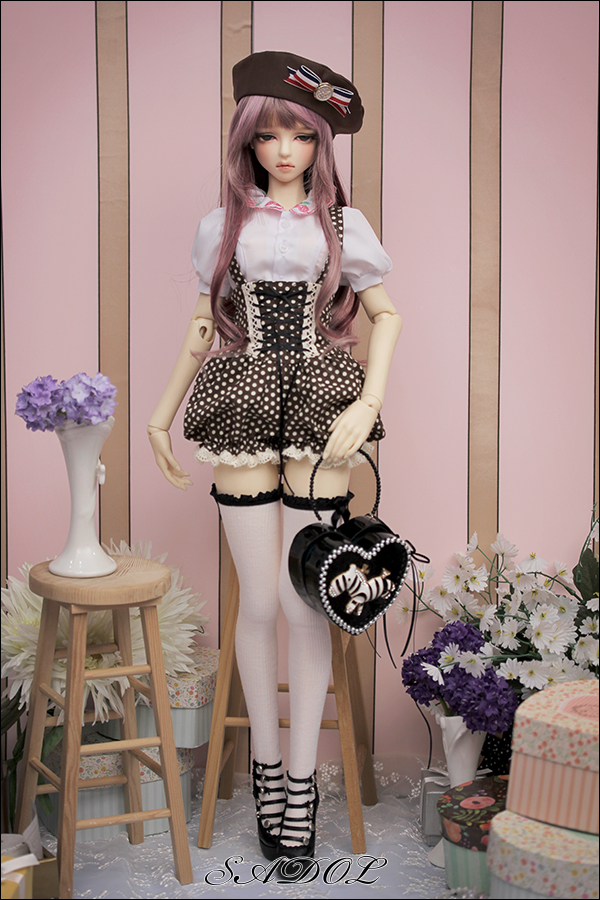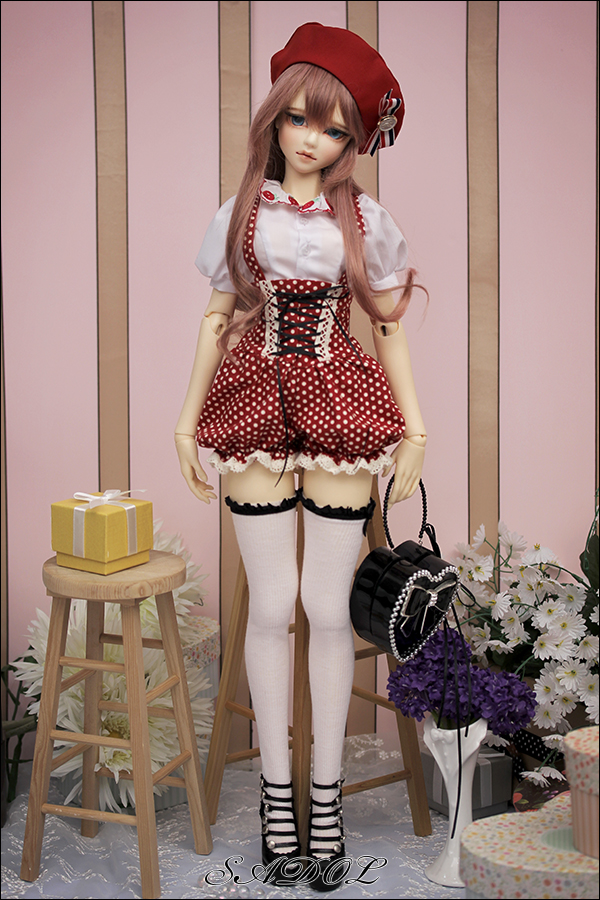 [Lolita-twins] Brown full set - us$73
* Configure - Beret hat + blouse + suspender pants + knee socks

[Lolita-twins] red full set - us$73
* Configure - Beret hat + blouse + suspender pants + knee socks
The standard of the color selectoing is pants.
* Lolita button heels (heel shoes) and Heart bag are not included in the full set.
* Lolita button heels (Heel Shoes) and Heart bag are available for purchase
in SHOES and Accessories cartegory
[Lolita-twins] production size
* Free Size (58-63cm SD Class compatible)
-SD9, SD13girl, luts DF girl, DD-S, M
-luts SDF girl, LOVE60, SD16girl, Honey63, DD-L

* We do not make other size except size on the list.
* If you want to buy other size not on the list, Please contact us before purchase.
* THe body in Photo image is LOVE60.
* Other body fit and feel may diffrent with pictures.
* [Lolita-twins] set is not sold separately
* All configuration may slightly change depending on the supply and demand situation.
* The color of clothes in the photo may differ from the image depending on your monitor .