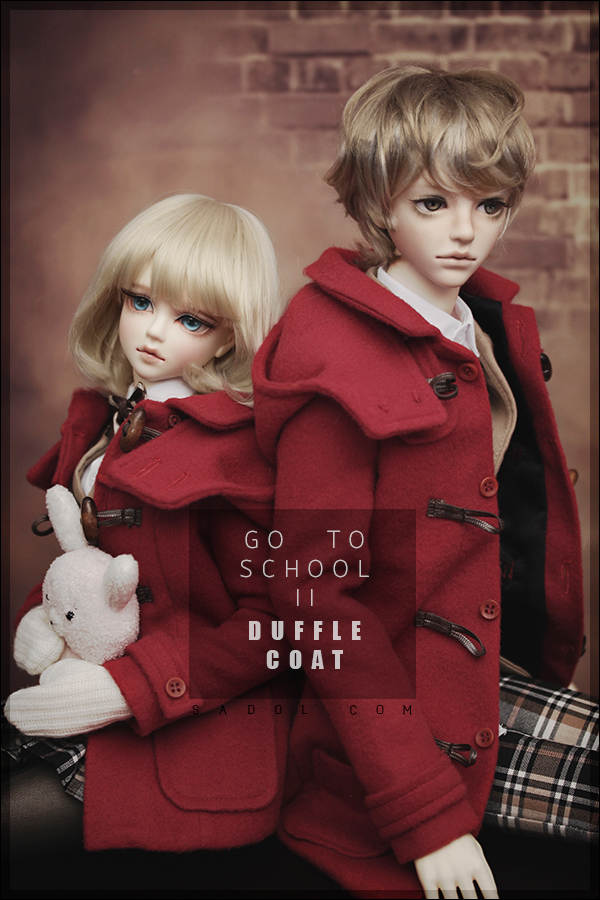 Hello, this is SADOL.
We are going to celebrate launching of 'Go to School 2' with Duffle coat limited color edition!
It's going to be 24 hour limited, so make sure do check them out!
Limited Edition - G
- Quantity -
Total 20 for internation market.
- Order period -
1.2014. 2. 11 FROM 6 PM - 2014. 2. 12 TO 5 PM
( in Korean Time )
2.If it's sold out during order period, we will close this event right after last item.
3.We are going to sell few coats on Feb 16 at Taiwaness offline doll convention
- How to order -
1. Select Boy or Girl.
2. Make sure to check size availability in the very bottom of the sales page.
- Order Comments >>>Please indicate size
3. We will NOT make size that we did not provided on the list.
We will send out items end of Febuary
-Production size-
BOY
SADOL STAR70
Luts delf
Luts senior delf
Luts super senior delf
Crobi M
Crobi R
Hound
SD 13 boy nomal
SD 13 boy long leg
SD 17 boy
GIRL
sadol LOVE60
sadol HONEY63
sd13girl
sd16girl
Aria doll D
DD-M
DD-L