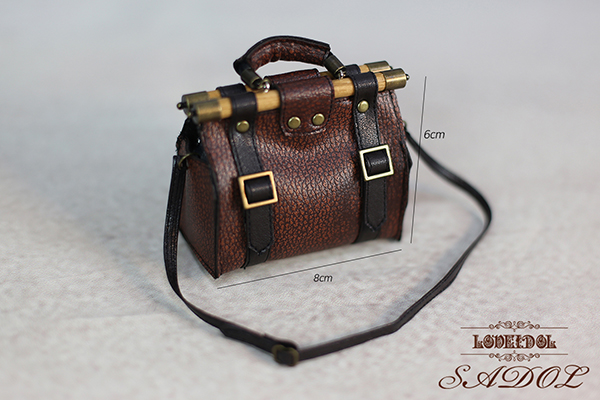 [Classic-W]Girl - us$140
*Composition - Hat + Cape + Blouse + Skirt + Underpants + Stockings
*Beige blouse can be added
*Only clothes will be shipped.
*Bag and shoes are not included in the full set.
[Classic G] Brown Travel Bag M-us$40
[Classic G] Ivory Blouse additional us$45
* Dolls and props other than the components are not included.
[Classic G-W] SD DD production size
-58~63cm SD girl, DD Free size
-SD9,SD13girl, luts DF SDF girl, DD-S M L DY
-LOVE60, SD16girl, Honey63
*[Classic G-W]SD DD is produced in only one size
*The body in the photo image is sadol Love60, vs DD-L
*Fit and feel may be different when wearing other body types
*Clothes fabric and subsidiary materials may vary slightly depending on supply and demand conditions.
*The color of the clothes may differ from the photo image depending on the color of the individual monitor.
* As it is a fabric that has undergone normal processing, we are not responsible for coloration.
*Model information: SADOL Love60 [Yena]
* Delivery period - about 25 business days