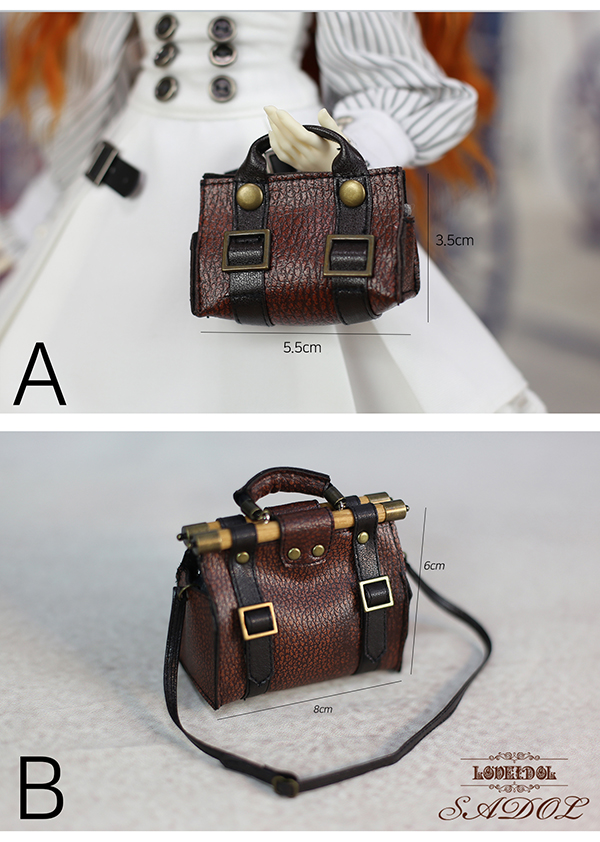 [classic W] MSD MDD Costume Set
[Cautions when purchasing clothes]
- Dolls and other accessories are not included.
- Only costumes will be shipped.
- It is impossible to purchase separately.
- Please check the components and prices before ordering.
[composition of set]
Hat + Cape + Blouse + Skirt + Underpants + Stockings
*Only clothes will be shipped.
*Ivory blouse can be added
*Only clothes will be shipped.
*Bag and shoes are not included in the full set.
[option]
*Ivory blouse can be added (us$45)
*A brown travel bag-us$30
*B brown travel bag-us$40
[production size]
[classic W] MSD MDD
-40~43cm MSD girl, MDD Free size
-sadol Cutie40, VS MSD MDD girl
-luts model DF kid DF girl
* This costume is only made in 1 size.
* The body worn in the photo image is sadol Cutie40 and MDD.
* Fit and feel may be different when wearing other body types
* Clothes fabrics and subsidiary materials may vary slightly depending on supply and demand conditions.
* The color of the clothes may differ from the photo image depending on the color of the individual monitor.
* As it is a fabric that has undergone normal processing, we are not responsible for coloration.
[Model info]
-Sadol Cutie40 [sodam]
[Delivery info]
1. The ordered items will be shipped within 30 Business days once the deposit is checked.
2. All shipments are made by EMS.