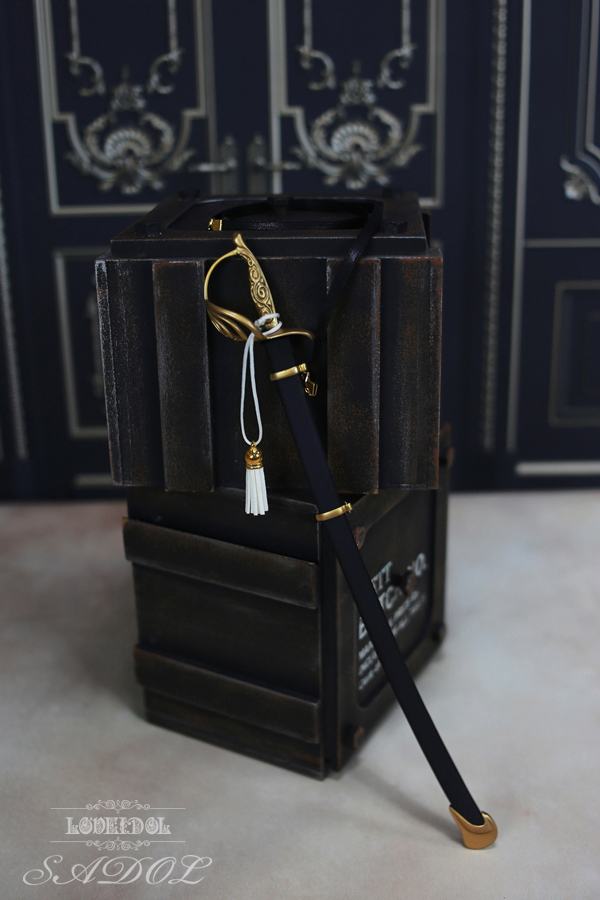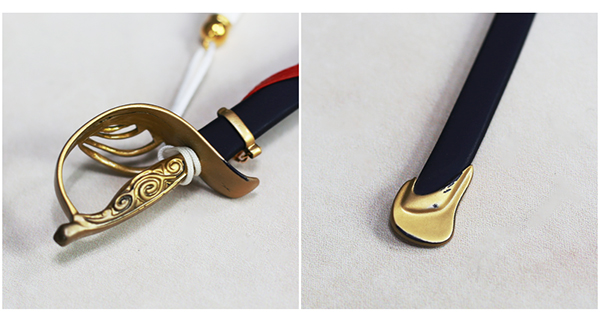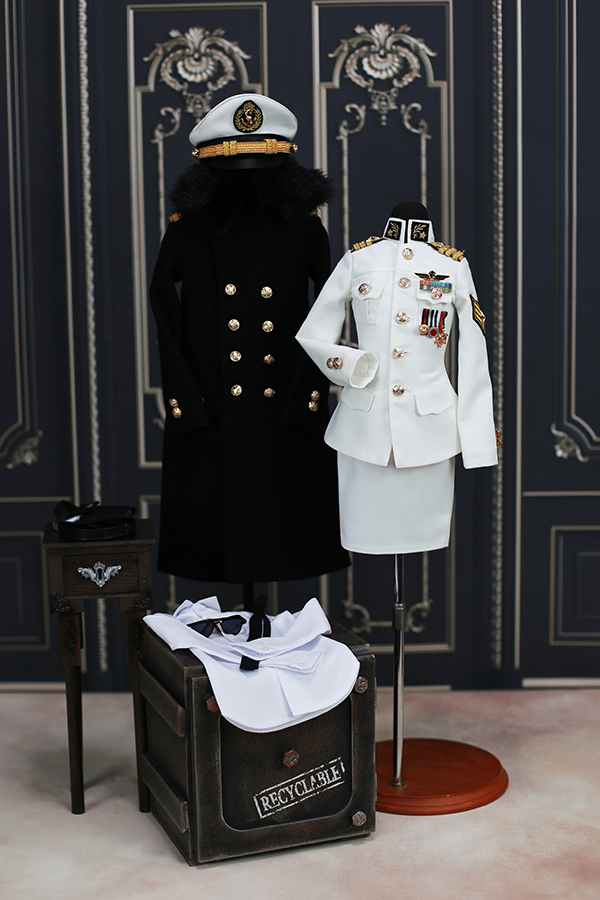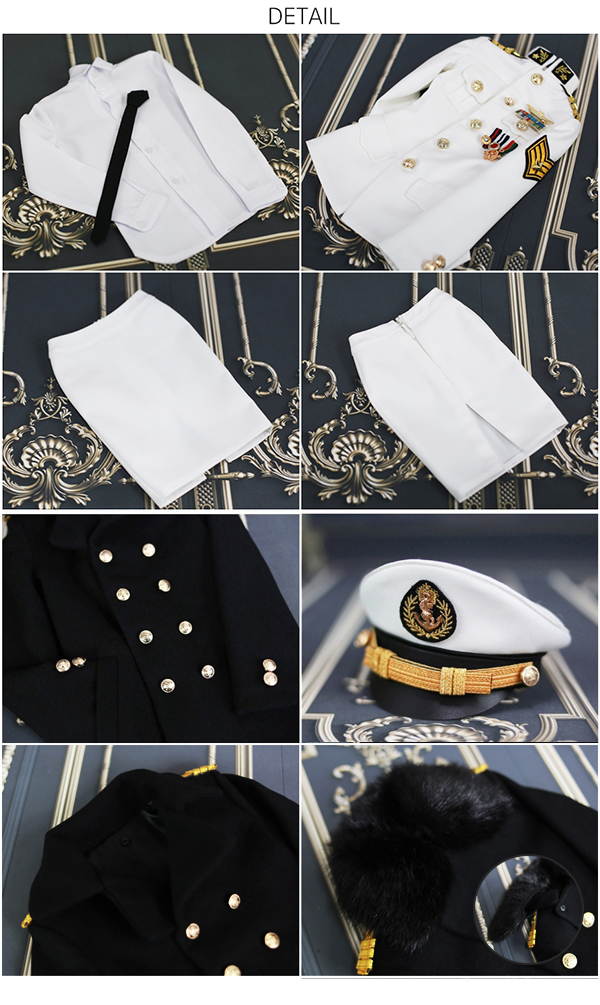 Operation series[Naval warfare]Girl
*This product is for a limited time only.
*Dolls and other accessories are not included.
*Only costumes are shipped.
*This costume cannot be purchased separately.
*Please check the components and price before ordering.
-Set costume price and configuration-
[Naval warfare]
-Basic set us$310
*Composition - Naval conquest hat+Naval conquest Coat+shoulder badge of rank+Detachable fur collar+Naval conquest jacket+shoulder badge of rank+Removable decoration set+shirt+Necktie+skirt
-Additional option
[Naval warfare] Sunglasses- us$30
[Naval warfare] Single Holster + Gun- us$70
[Naval warfare] Gold long sword: Black belt included- us$150
(Direction of paint scratches on the handle and the sheath gold part)
As it is an assembled product, it may be separated when shipping or in use.
If the assembled part is separated, please use it by attaching it with a transparent bond by yourself.
Due to the high cost of international shipping, it is not possible to receive repairs in case of separation.
[Naval warfare] Production size
-SS size : sadol LOVE60, vs SD13girl, DD-S M L, luts DF SDF girl
-LS size : sadol Honey63, vs SD16girl, DD-DY
*[Naval warfare]Girl is manufactured in Only the two sizes announced above.
*The body worn in the photo image is sadol Honey63, LOVE60.
*Fit and feel may be different when wearing other bodies.
*The shirt may have fine wrinkles due to the nature of the fabric.
*The fabric and subsidiary materials of the costume may vary slightly depending on the supply and demand situation.
*The color of the clothing may differ from the photo image depending on the color of the individual's monitor.
*As the fabric has been processed normally, we are not responsible for coloring.
*Delivery period-about 30-50 business days.
*Delivery date varies depending on the time of order.